Our mission
Sustainability
One way to contribute to the global climate challenge, is to maintain existing, and create additional jobs working remotely. It helps protect the environment, and thereby contribute to overall sustainability and everyone's future.
Diversity / Complexity
The complexity of solutions, and therefore the requirements for diversity within the IT teams, are growing every day. This means that resources are becoming increasingly difficult and time consuming to find. It is extremely expensive to hold on to highly skilled resources internally, where interim staffing would most likely be a far better solution considering both cost and speed of delivery.
Permanent or Freelance​ staff
In tune with the speed of the digital evolution, it is crucial to have direct access to highly skilled specialists as demand grows. It helps maintain the competitive edge in the marketplace, it is vital for any organisation to stay in front.
Getting the balance right in the mix of freelance consultants and permanent team members, is quite likely to have a major impact on project delivery end results, especially in successfully completing shorter term projects.
Projects and delivery schedules
Critical business solutions are often postponed due to the lack of resources and the right skill sets. The delivery schedule of a project can end up in jeopardy due to high cost, if hiring an agency to complete the project. It is always more cost-effective to either increase the staff internally, or to add freelance consultants to the existing team for a shorter or longer period of time.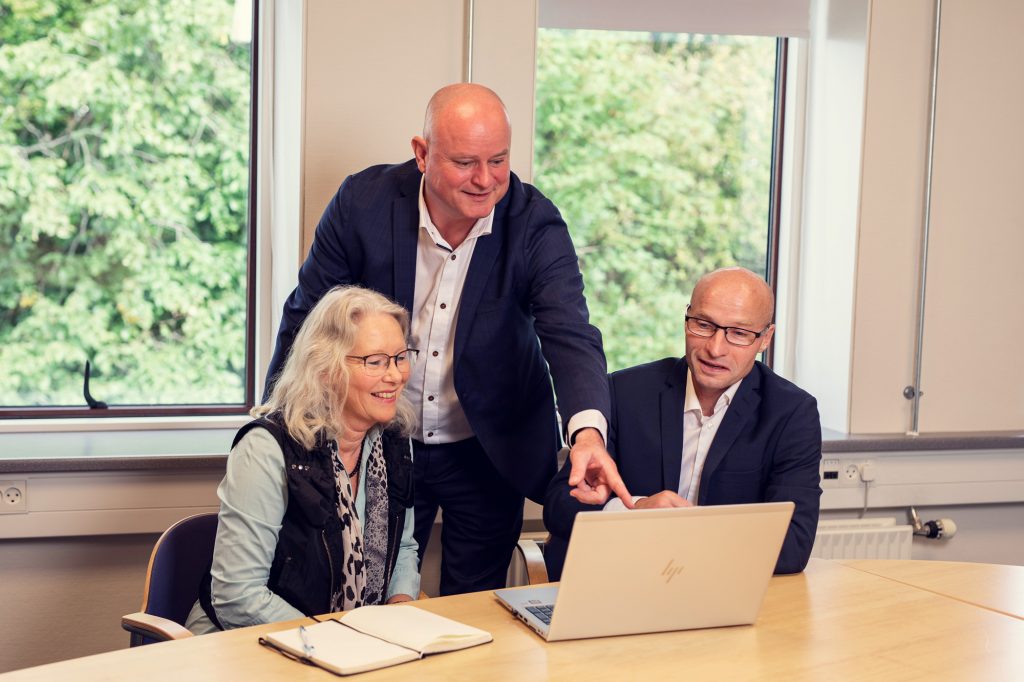 Lower fixed cost​s
A combination of internal resources and external freelance specialists not only provides the freedom of adding and removing resources when needed – it also enables management to accurately budget a fixed cost for completion of a project.
Better balance​
We believe that the combination of on-site and remote work will increase over the coming years. This will give businesses a much bigger pool of remote workers to dive into, as location is of no significance. Being up front on this trend will put any organisation ahead with better skilled specialists for their teams, and therefore with high quality project deliveries and end results.
More momentum
We believe that organisations that choses a combination of permanent staff and freelance consultants gain more momentum and deliver much higher quality projects.
We can help​
No matter what kind of IT skills you are looking for or if it is locally or globally, we know we can find a perfectly matched specialist for your project or organization.
Keep it simple​
We strongly believe that keeping everything simple in an otherwise highly complex IT world, is the best approach both for our consultants and for our customers. When collaborating with us, you are ensured an open, honest and transparent dialog, and simple paperwork to follow.
Get off to the right start
When entering into the engaging a new freelance consultant successfully, it is our experience and recommendation that you follow the below points of action:
Present a detailed and precise brief of exactly what kind of skill set you require for the specific project. This will enable our Quality check process to ensure the exact candidate profile match.
​To support the best possible skill set and profile match, GISP Group require project exclusivity for 10 working days.
A freelance contract must run for a minimum period of 3 moths based on a full-time position.
To honour our commitment to our freelance consultants, we require your feedback upon presenting a candidate of a maximum of 48 hours.
To match your brief and requirements for any project, it is important that we can source your next IT consultant globally. We do, however, mainly supply consultants from the EU. This will enable you to have a mix of onsite and remote perfectly skilled team members.